Marketing has always been about connecting with your audience in the correct place and at the proper time. Today, that implies you need to meet them where they are already spending time: on the internet. Digital marketing refers to advertising carried through digital channels such as search engines, websites, social media, email, and mobile apps. This method of marketing is unconditionally vital to the health of your business. If you want your company to succeed, then you have to market online through web content, social media, blogs, and much more. This is where people look for businesses these days, and if you aren't willingly available, then they will find your competition. Furthermore, digital marketing will open the door to thousands of more customers than you could have reached otherwise.
Digital marketing incorporates all marketing efforts that use an electronic device or the internet. Businesses influence digital channels such as search engines, social media, email, and other websites to connect with current and potential customers. While old-style marketing might exist in print ads, phone communication, or physical marketing, digital marketing can transpire electronically and online. This means that there are several endless possibilities for brands, including email, video, social media, or website-based marketing opportunities. Because digital marketing has so many options and strategies allied with it, you can get artistic and experiment with a variety of marketing strategies on a budget.
While digital marketing is an extensive term, we'll focus on a few of its most important parts-
SEARCH ENGINE OPTIMISATION
SEO stands for Search Engine Optimization, which is the exercise of increasing the extent and quality of traffic to your website through organic search engine results. It's the practice of optimizing your web pages to make them reach a higher spot in the search results of Google or other search engines. SEO emphasizes improving the rankings in non-paid search results. If you have a website and you want to get more traffic, it should be part of your marketing efforts.
But, search engine optimization is the procedure of enhancing the content, technical set-up, and reach of your website so that your pages appear at the top of a search engine result for a precise set of keyword terms. Eventually, the goal is to interest visitors to your website when they search for products, services, or information related to your business.
SEO can almost be regarded as a set of best practices for good digital marketing. It imposes the need for a well-constructed and easy-to-use website, valuable and engaging content, and credibility for other websites and individuals to endorse you by linking to your site or citing it in social media posts.
CONTENT MARKETING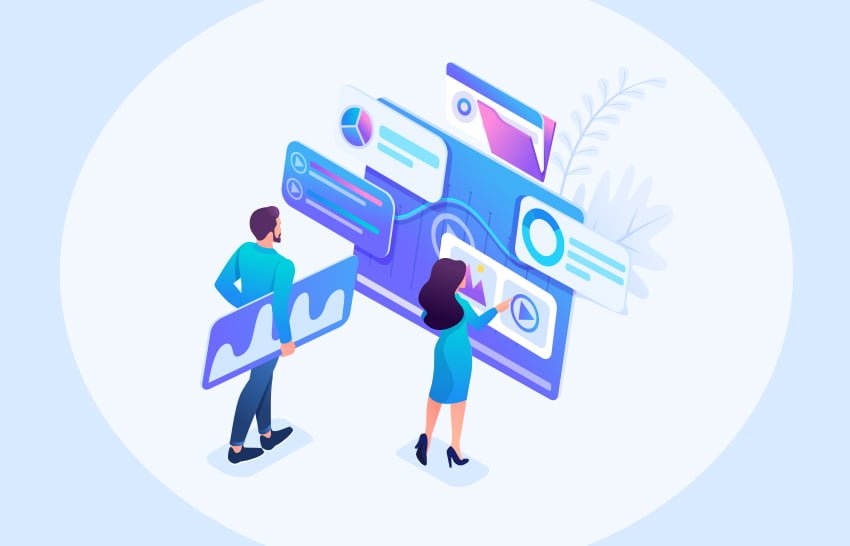 This term signifies the formation and promotion of content assets to generate brand cognizance, traffic evolution, lead generation, and customers. Great content is the stimulant that drives your digital marketing activities:
It is a crucial pillar of modern SEO

It helps you get noticed on social media

It gives you something of value to offer customers in emails and paid search ads
Creating original content that is not promotional, but instead educates and inspires, is hard but well worth the effort. Offering content that is pertinent to your audience helps them see you as a valuable source of information.
The channels that can play a part in your content marketing strategy include:
1. Blog posts: Writing and publishing articles on a company blog helps you validate your industry proficiency and generates organic search traffic for your business. This, in due course, gives you more openings to convert website visitors into leads for your sales team.
2. eBooks: eBooks, whitepapers, and similar long-form content help further educate website visitors. It also allows you to exchange content for a reader's contact information, generating leads for your company, and moving people through the buyer's journey.
3. Infographics: Sometimes, readers want you to show, not tell. Infographics are a form of visual content that helps website visitors envisage a concept you want to help them learn.
SOCIAL MEDIA MARKETING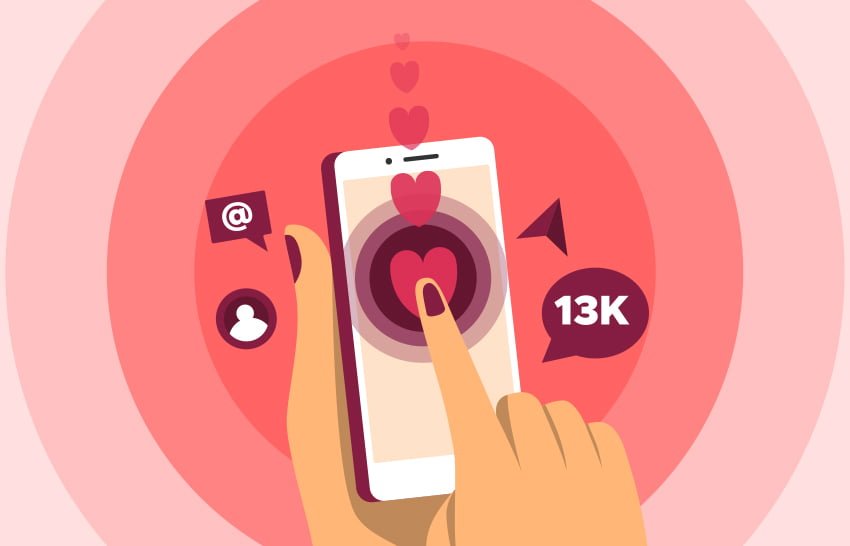 This practice promotes your brand and your content on social media channels to increase brand awareness, drive traffic, and generate leads for your business. The channels you can use in social media marketing include:
Facebook.

Twitter.

LinkedIn.

Instagram.

Snapchat.

Pinterest.
People aren't just posting selfies on social media these days. Many rely on social networks to discover, research, and educate themselves about a brand before engaging with that organization. For marketers, it's not enough to post on your Facebook and Twitter accounts. You must also weave social elements into every aspect of your marketing and create more peer-to-peer sharing opportunities. The more your audience wants to engage with your content, the more likely it is that they will want to share it. This ultimately leads to them becoming a customer. And as a bonus, they will hopefully influence their friends to become customers, too.
EMAIL MARKETING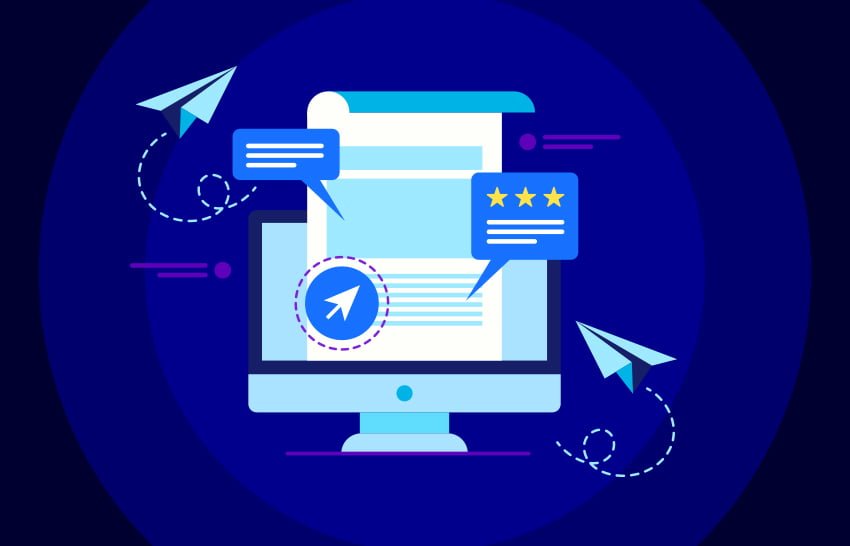 Companies use email marketing as a way of communicating with their audiences. Email is often used to promote content, discounts, and events, as well as to direct people toward the business's website. The types of emails you might send in an email marketing campaign include:
Blog subscription newsletters.

Follow-up emails to website visitors who downloaded something.

Customer welcome emails.

Holiday promotions to loyalty program members.

Tips or similar series of emails for customer nurturing.
An email has been around for more than two decades, and it's not going anywhere anytime soon. It's still the quickest and most direct way to reach customers with critical information. The reason is simple: Consumers are very attached to their emails. Just ask yourself how many times you have checked your email in the past hour…See what we mean?
But great marketers know that not just any email will do. Successful email campaigns must be engaging, relevant, informative, and entertaining. To succeed, your marketing emails should satisfy these five core attributes:
Trustworthy

Relevant

Conversational

Be coordinated across channels

Strategic
MARKETING AUTOMATISATION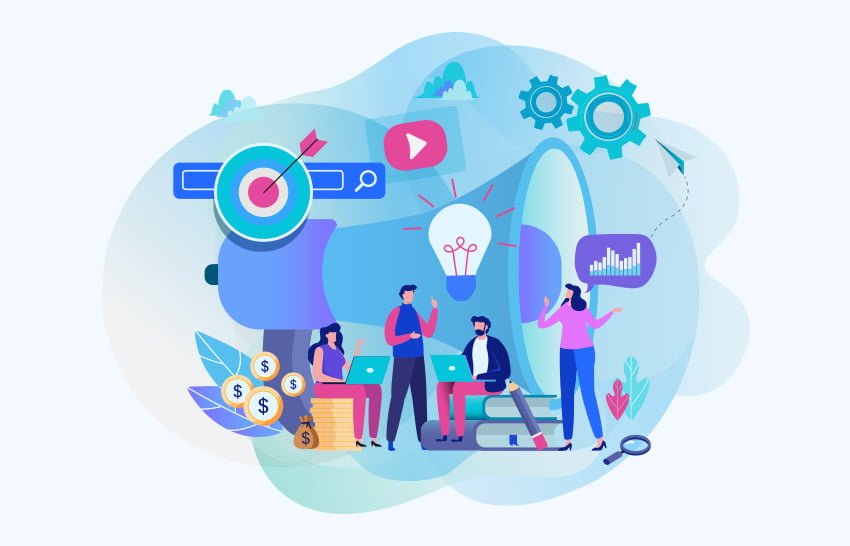 Marketing automation is an integral platform that ties all of your digital marketing together. Without it, your campaigns will look like an unfinished puzzle with a crucial missing piece. Marketing automation software streamlines and automates marketing tasks and workflows. Most importantly, it measures the results and ROI of your digital campaigns, helping you to grow revenue faster.
When used effectively, marketing automation will help you gain much-needed insight into which programs are working and which aren't. It will give you the metrics needed to speak confidently about digital marketing's impact on the bottom line.
Marketing automation refers to the software that serves to automate your basic marketing operations. Many marketing departments can automate repetitive tasks they would otherwise do manually, such as:
Email newsletters: Email automation doesn't just allow you to send emails to your subscribers automatically. It can also help you shrink and expand your contact list as needed, so your newsletters are only going to the people who want to see them in their inboxes.
Social media post scheduling: If you want to grow your organization's presence on a social network, you need to post frequently. This makes manual posting a bit of an unruly process. Social media scheduling tools push your content to your social media channels for you, so you can spend more time focusing on content strategy.
Lead-nurturing workflows: Generating leads, and converting those leads into customers, can be a long process. You can automate that process by sending leads specific emails and content once they fit certain criteria, such as when they download and open an e-book.
Campaign tracking and reporting: Marketing campaigns can include a ton of different people, emails, content, webpages, phone calls, and more. Marketing automation can help you sort everything you work on by the campaign it's serving, and then track the performance of that campaign based on the progress all of these components make over time.