Finding your way through a rapidly shifting business landscape can be difficult, yet finding big profits shouldn't be so complex. Too many entrepreneurs and creatives embark upon their ventures without fully comprehending who their target customer is or what problems they solve. In this article, we'll cover an essential concept which can unlock significant profits: identifying your ideal client.
The Key to Big Profits: Who Do You Serve?
One key aspect of any successful business is identifying its ideal clientele. If a designer visits your website with only general statements such as, "I'm a designer," this might pique your curiosity; however, when they instead say something specific such as "I specialize in crafting stunning home pages for SAS platforms generating seven figures or more," all becomes clear; you know exactly what they specialize in doing that aligns perfectly with your requirements.
Lesson learned: the key to unlocking significant profits lies in deeply understanding and catering to your ideal client. This means tailoring all aspects of your business – such as your portfolio and marketing strategies – according to their individual needs and preferences.
Starting with the Foundation: Who Am I Serving?
Successful entrepreneurs and creatives take an approach that begins by asking themselves the fundamental question, "Who am I serving?" Answering this query forms the cornerstone of every aspect of your business. Failing to have a clearly identified ideal client in mind would be like writing love letters addressed "to whom it may concern" without success in winning over anyone's heart, just like having no clear ideal client can lead your venture into mediocrity.
AppSumo provided its services to a broad audience, offering Udemy courses, SAS tools, fonts and icons. However, closer examination of their data revealed that marketing agency Matt was their most profitable customer – frequently praising AppSumo offerings, having ongoing needs of his own and making substantial purchases on behalf of his clients. AppSumo then changed its focus in order to better meet Matt's needs.
AppSumo demonstrated the power of targeting their most profitable customer by tripling customer lifetime value for marketing agency Matt and tripling revenue as a result. This highlights that pinpointing and catering to your most profitable customers can have significant ramifications on your bottom line by streamlining decision-making, sharpening marketing strategies, and expanding product offerings.
Data-Driven Decision-Making
To identify your most profitable customer, data must drive decision-making. While possessing an analytical and accounting mindset can help, having a team that can dive deeper into data is vital. With the help of this team, you will ask pertinent questions to provide useful insight that informs strategic decisions.
Attaining balance when it comes to data analysis is essential. Too much information can lead to analysis paralysis, where you become overwhelmed and unable to make decisions. Aiming for 70% accuracy allows for clear decision-making while avoiding overly complex analyses that might otherwise cause unnecessary delay and stagnation.
As your business expands, the value of team collaboration becomes evident. Surround yourself with individuals who uphold high standards and can challenge assumptions to form an efficient collaborative unit which can play an integral role in refining focus and finding your most profitable customer.
Target Audience Can Be Difficult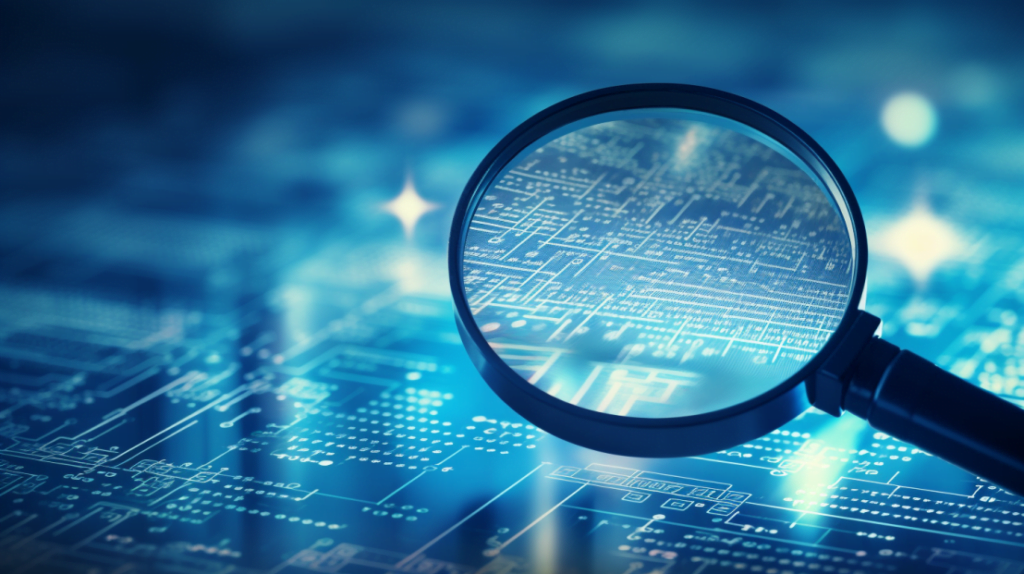 Narrowing down your target audience can be daunting for entrepreneurs, fearing they might miss out on lucrative opportunities by doing so. But quite the contrary can often happen; by refining your focus and catering specifically to a selected ideal client you not only serve them more efficiently, but you also open up more customer base potential.
Blair Enns wisely asserts that "the market is larger than your target." By providing exceptional services to your ideal clients, you create a ripple effect that benefits a wider audience – Solopreneur Sally can benefit directly from this refined focus because she can receive better deals and tailored solutions from you.
Apple, one of the world's most successful companies, stands as an excellent example of the effectiveness of targeting specific customer segments. From its inception, its motto has been "for those crazy enough"; these individuals push the envelope and innovate. Their products and marketing strategies cater specifically to such creative individuals while still serving a wider market; this strategy has led them to become a multibillion-dollar empire.
Consider the example of a designer. A website simply stating, "I am a designer," may fail to draw clients effectively; however, when they specialize in designing home pages for SAS platforms generating seven figures or more revenue streams, potential clients more quickly recognize the value in their services and are drawn in as customers seeking expertise within that particular niche. By hyper-targeting your offerings you position yourself as an authority within it and attract clients looking for excellence within that particular field.
Conclusion
To secure large profits, the key lies in understanding your ideal client. By targeting and catering to the most profitable customers, you can dramatically boost revenue and business expansion. Always start by asking yourself "Who am I serving?" before building your business around their needs and preferences – data-driven decision-making, collaborative teams and being willing to target specific audiences are essential parts of this strategy.
As you narrow in on and serve your ideal client superbly, you will come to realize that the market is indeed bigger than you initially anticipated. By becoming the best in your niche, you can create an effect that benefits a wider audience while unlocking huge profits.