Have you ever felt truly satisfied when you combine the perfect modern script font with a design?
If not, you should know that script typefaces can transform a design from ordinary to extraordinary with their elegant and stylish strokes.
There is a wide range of stunning modern script fonts that are available for download. But the question is which font will be the best script font to download.
So, are you in the mood for a playful bass line with flirtatious characters, or do you prefer something edgy and fun with grungy textured letters? Whatever your preference, we have it all below in our list of beautiful script fonts!
Here we will introduce you to some of the best script fonts examples that are not only stunning but also free to download.
1. Gelato Fresco – Bold Retro Script Font
Gelato Fresco is a script font that boasts a unique and bold retro look, setting it apart from other script fonts. Its range of font styles makes it stand out even more, which vary from thin to extra-bold.
This makes it an uncommon choice in the world of script fonts. This font is your first choice if you want to add a retro charm or a bold script to your designs.
2. Refaline – Handwritten Script Font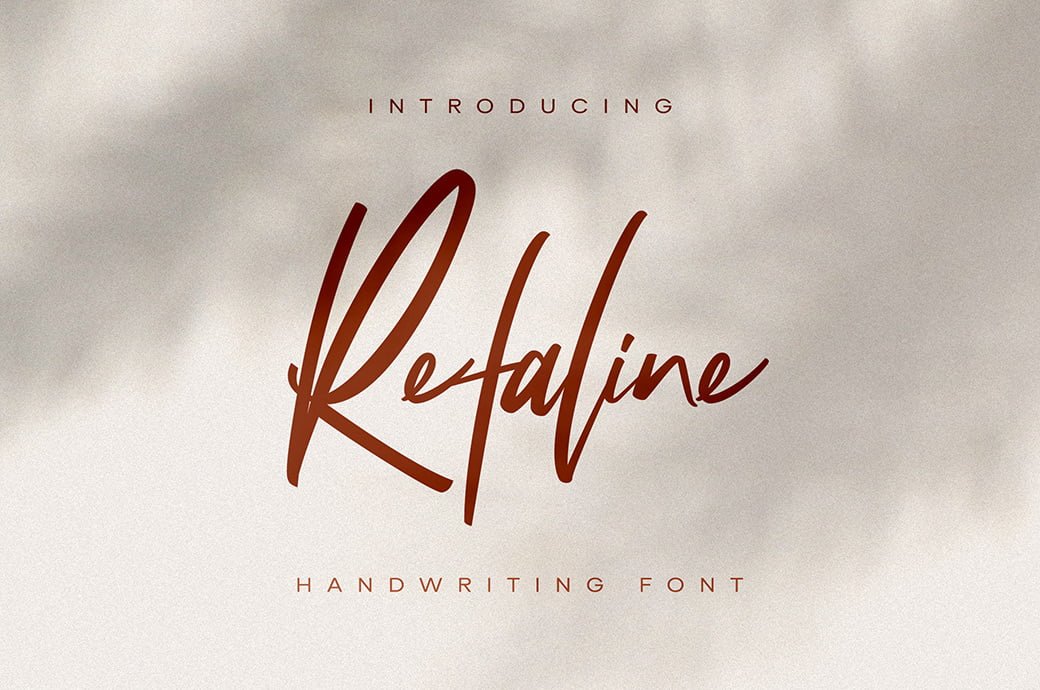 With "Refaline," you become the author, crafting your narrative with the stroke of a pen.
With its delicate curves, it enhances your design compositions and allows you to craft your narrative with ease. This font provides a complete package, including ligatures, numbers, and punctuation, which makes it convenient for all your creative endeavors.
Whether you are creating stunning advertisements, and eye-catching headlines, designing exquisite invitations and cards, or adding a romantic typographic touch to your photos, Refaline is the perfect companion for all your design needs.
3. Classical – Monoline Script Font
This handwritten script font is truly captivating, bringing your designs to life with every stroke. It is a perfect blend of traditional calligraphy and modern charm.
The typeface showcases clean calligraphy, preserving the essence of the art while adding its own unique touch.
From designing posters and business cards to creating wedding invitations and logos, this script is the perfect creative match for all your needs.
4. Rushtick – Free Signature Font
Introducing "Rushtick," a captivating and free signature font that's about to elevate your design game.
Rushtick offers a versatile and stylish solution. It's natural and flowing handwriting style adds a personal touch to your projects, evoking the warmth and charm of handwritten notes.
This font will infuse your designs with the timeless beauty of handwritten fonts.
5. Feelfree Font – Fun Script Font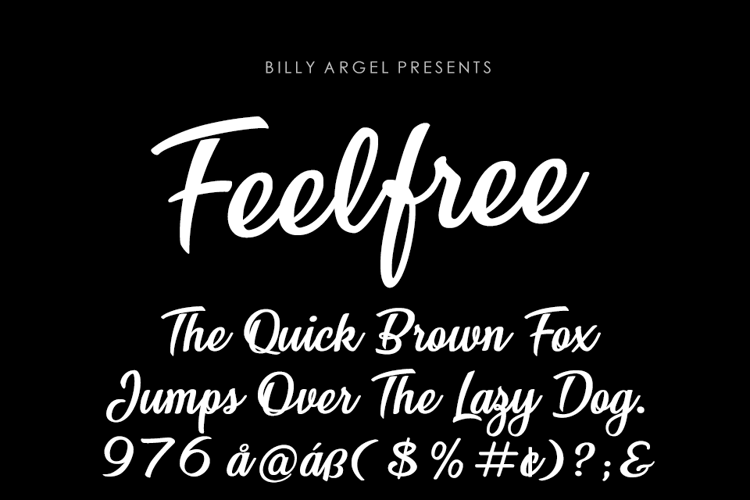 Feelfree is a fun and playful font, ideal for adding a touch of excitement to your projects. It showcases a rounded and bubbly design, with slightly uneven letterforms, creating a hand-drawn appearance.
No matter what project you are working on, Feelfree is a great choice to add a touch of fun and uniqueness to it.
6. Loving Font – Beautiful Script Font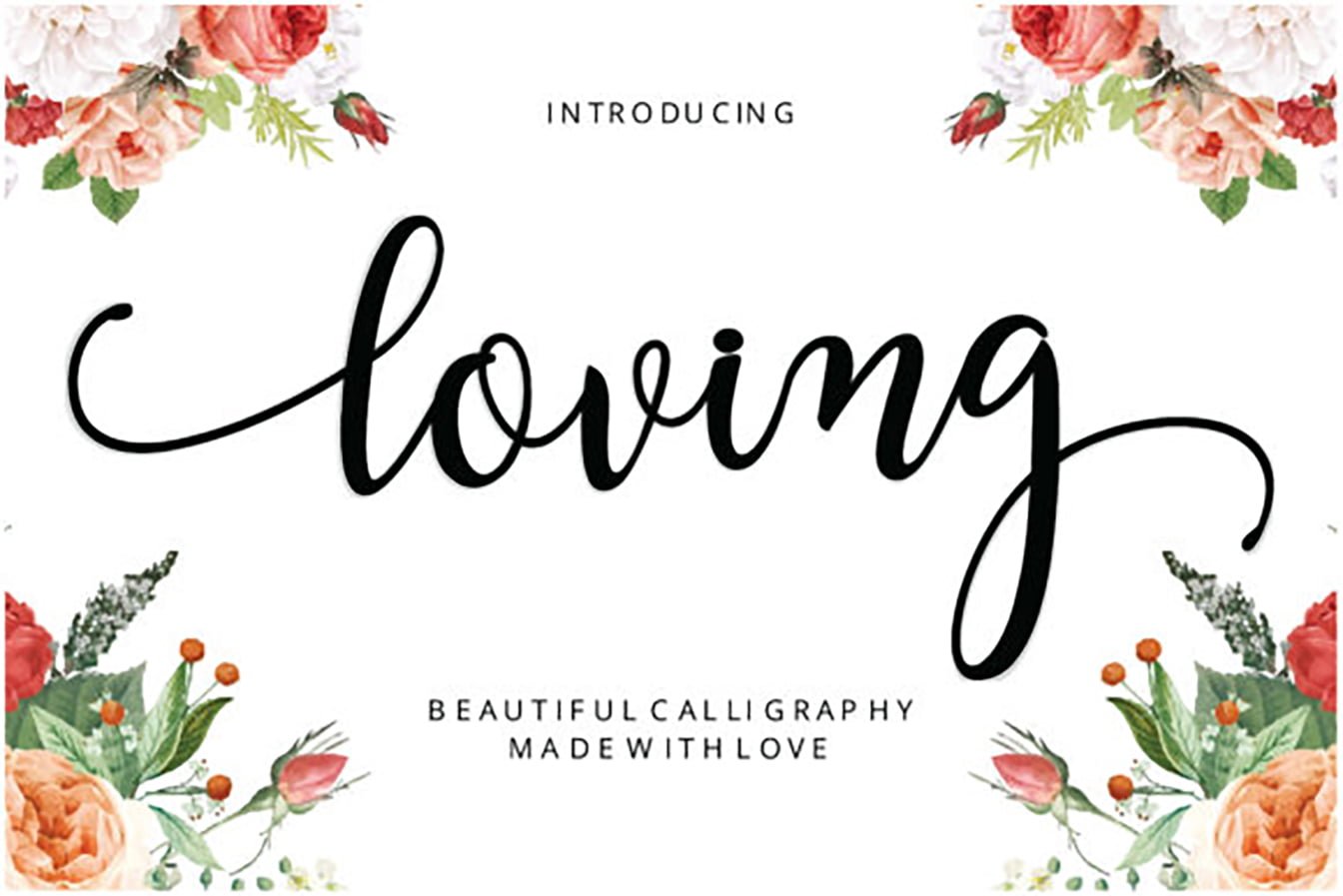 Loving is a beautiful script font.
Loving Font is a warm and inviting typeface that is ideal for expressing love, joy, and happiness. Its natural handwriting style adds a personal and intimate touch.
Enhance your creations with this delightful freebie and elevate your designs to new heights!
7. Balqis – Calligraphy Script Font
Balqis is an excellent option for designers seeking a distinctive and fashionable font that is both sophisticated and effortless to read. It is also a favorable choice for businesses and organizations aiming to establish a welcoming and accessible brand.
Balqis is an excellent option for adding a touch of sophistication and femininity. With its versatile design and effortless readability, Balqis is guaranteed to impress your audience.
8. Clattering – Free Brush Font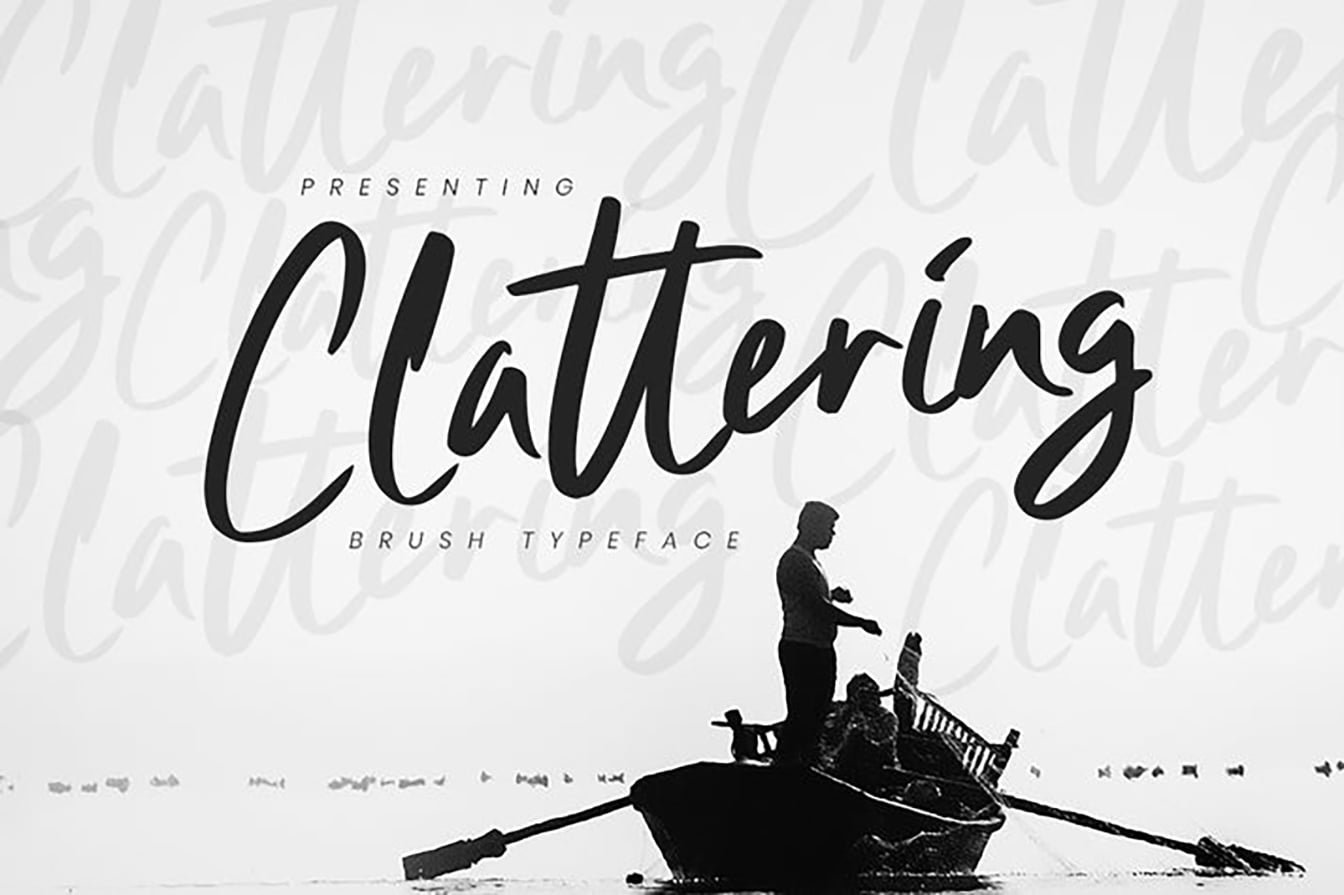 Clattering is a bold brush font perfect for branding, logos, wedding materials, social media, advertising, packaging, product designs, labels, photography, watermarks, invitations, stationery, and any projects needing a handwritten feel.
Its unique design enhances creativity and style, leaving a lasting impact.
9. Questa Whitte – Free Handwritten Script Font
Questa Whitte is a stylish and elegant handwritten script font. It has a natural and smooth handwriting style that is easy to read and visually appealing. It also includes ligatures and alternate characters, giving you more options to customize the look of your text.
With its beautiful handwritten design, Questa Whitte will add a touch of sophistication to any project.
10. Hoodson Script – Handmade Script Font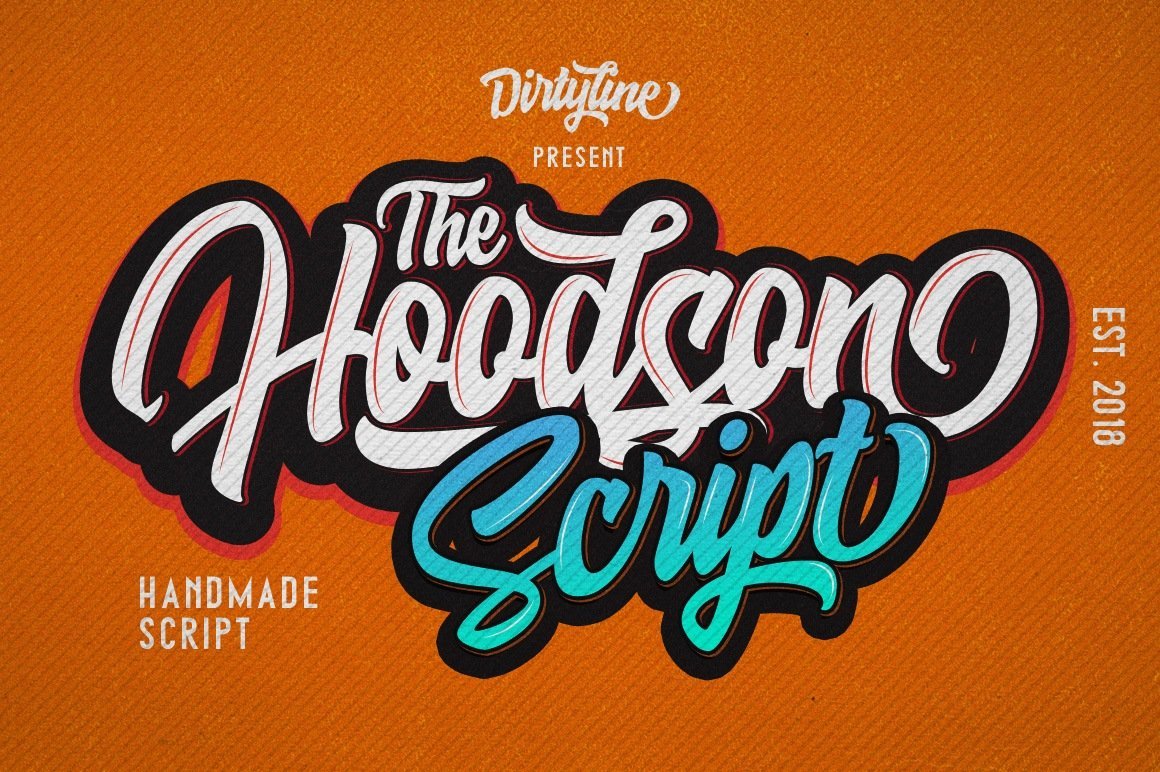 Hoodson Script is a font that combines Retro and hand lettering styles. Its unique personality is evident in every curve. It is designed to inspire you in your work and has a bouncy baseline.
It also comes with a complimentary marker font and a set of bonus swashes that are perfect for logos, quotes, product packaging, headers, posters, merchandise, social media, and greeting cards.
11. Homemade – Bold Handwritten Font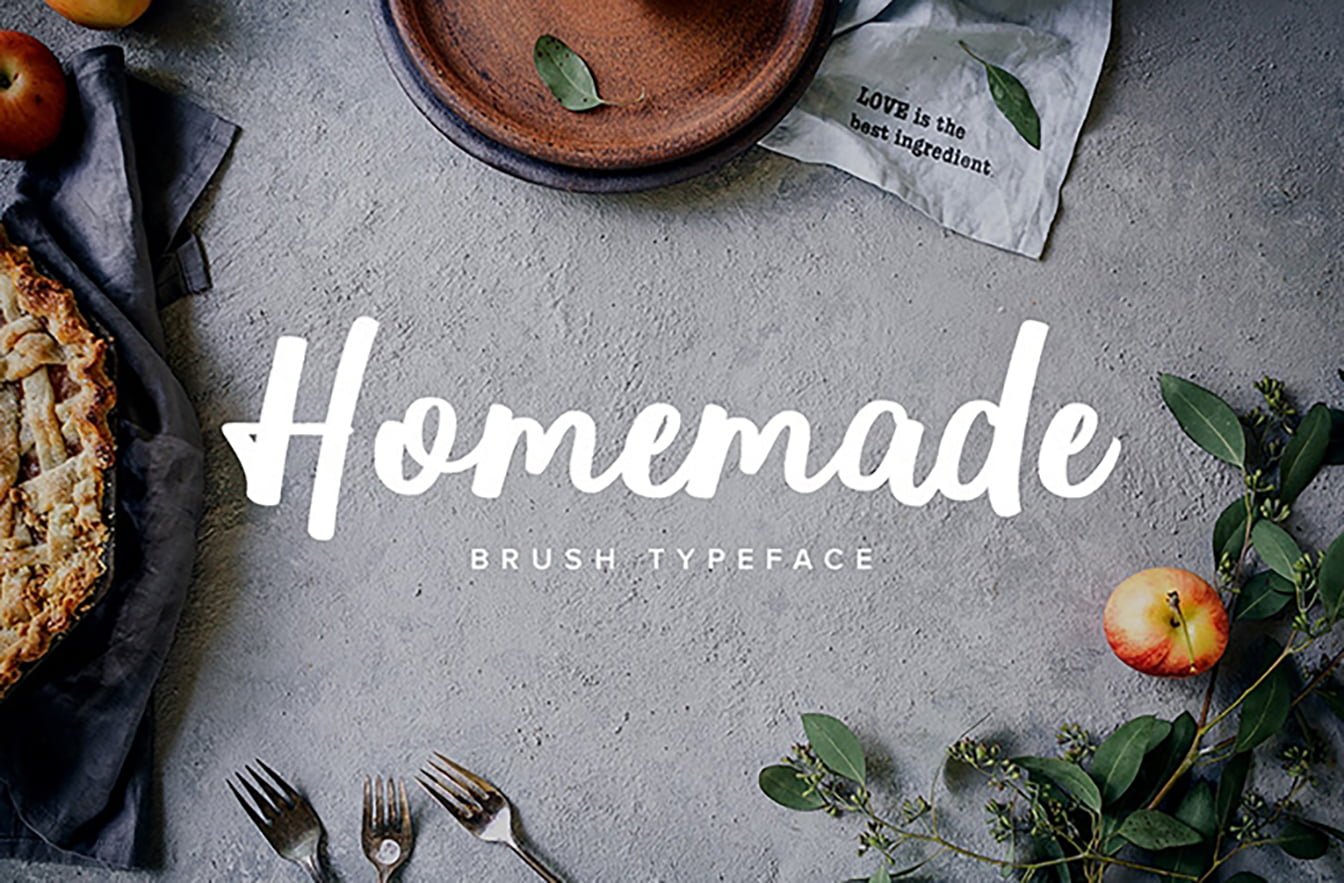 Homemade is a charming and sturdy handwritten font that gives off a rustic farmhouse feel. It is perfect for a range of creative projects including crafting, designing quotes and shirts, decorating homes, creating websites, branding, children's designs, blogging, designing logos, making invitations, and much more.
Homemade captures the true essence of an authentic postcard message. It is definitely the best choice if you want to elevate a beautiful quote with a touch of elegance.
12. Angelina – Wedding Script Font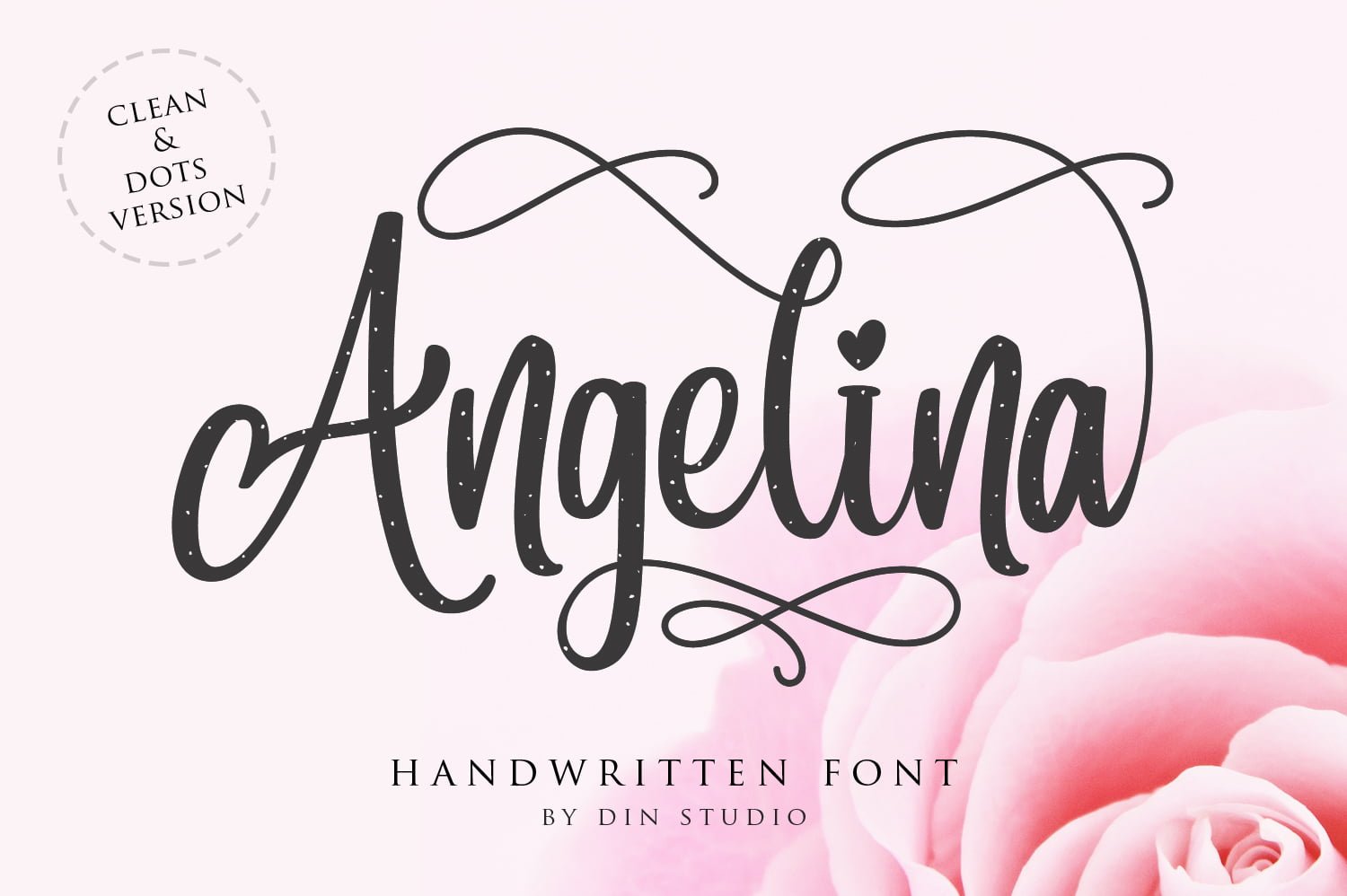 Angelina Script is a delightful and energetic font that has been written by hand in a calligraphy style. It is perfect for wedding invitations, branding, and editorial design. Angelina Script has a graceful and easy-to-read handwriting style that flows naturally.
It also includes a variety of ligatures and alternate characters, allowing you to customize the appearance of your text with more flexibility.
13. Cursive Script Font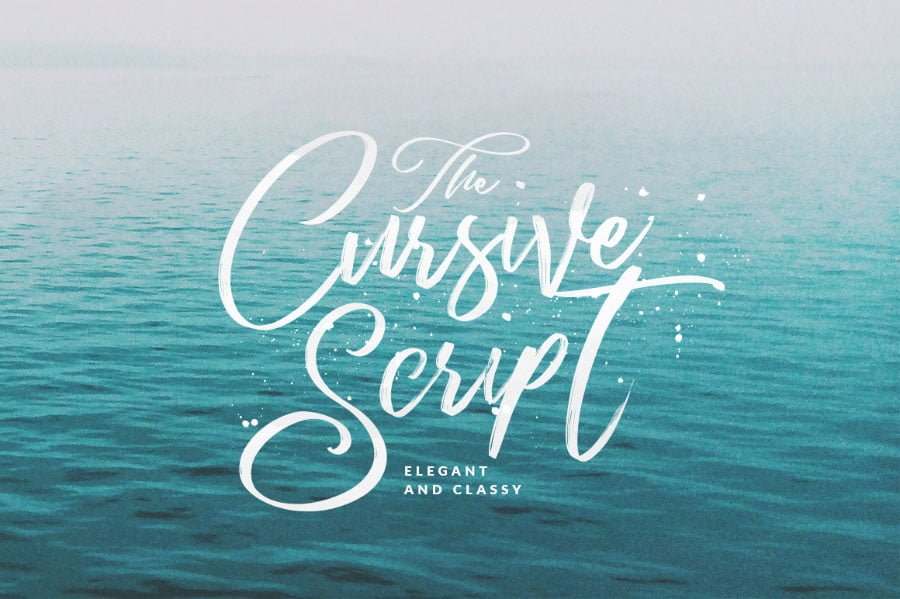 Cursive Script font is a beautiful and elegant font that is perfect for different projects like wedding invitations, branding, and social media posts. It has a smooth and flowing handwriting style that is easy to read and visually appealing.
Furthermore, Cursive Script font is very versatile and allows for the creation of various looks. It can be used to create a classy and sophisticated ambiance for a wedding invitation or to create a casual and fun vibe for a social media post.
14. Lightning Script – Modern Calligraphy Font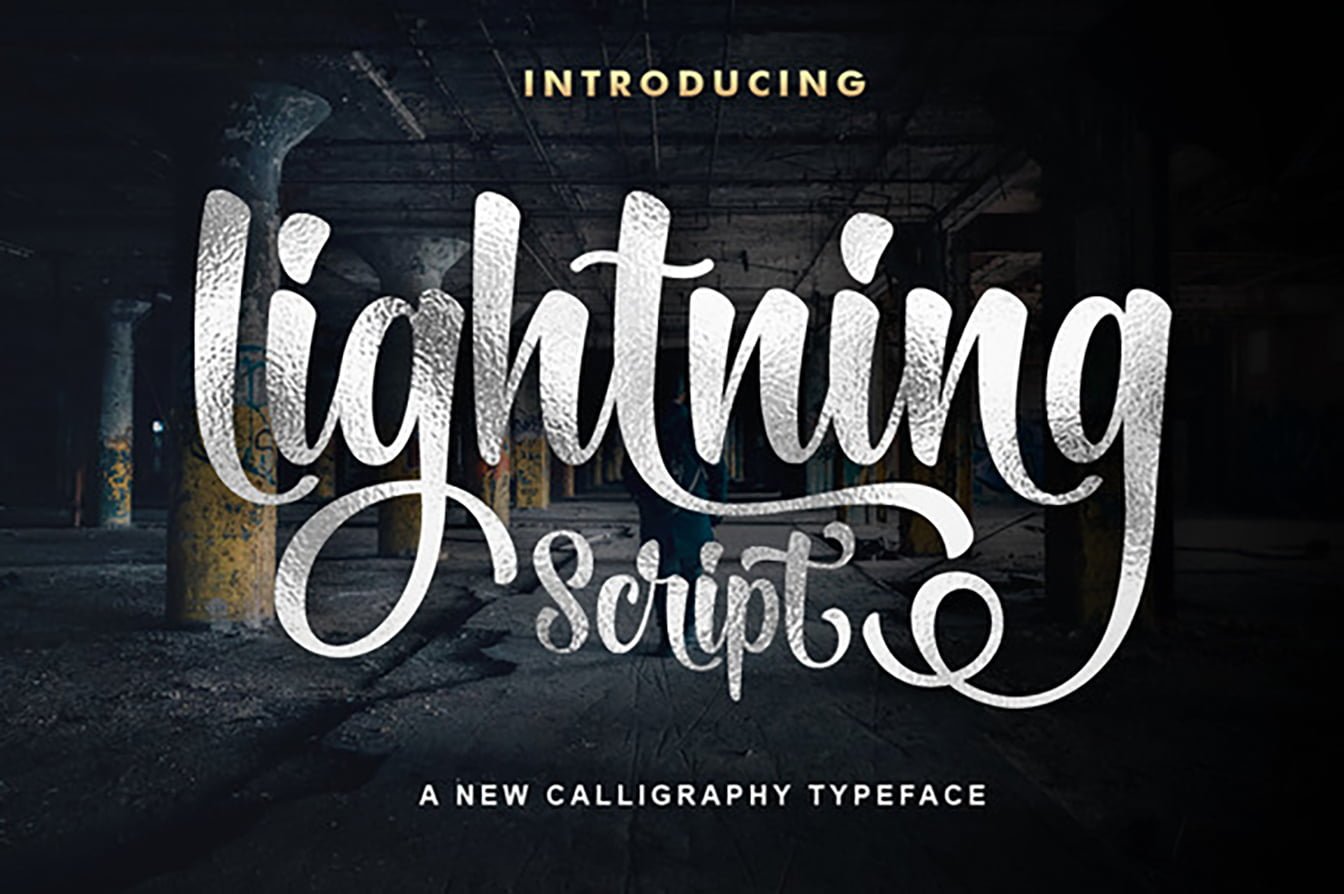 The Lightning Script font is a beautiful work of art. This elegant handwritten font is great for adding a personal touch to your designs. It is perfect for branding materials, signs & invitations, business cards, and more!
15. Feeling – Feminine Calligraphy Font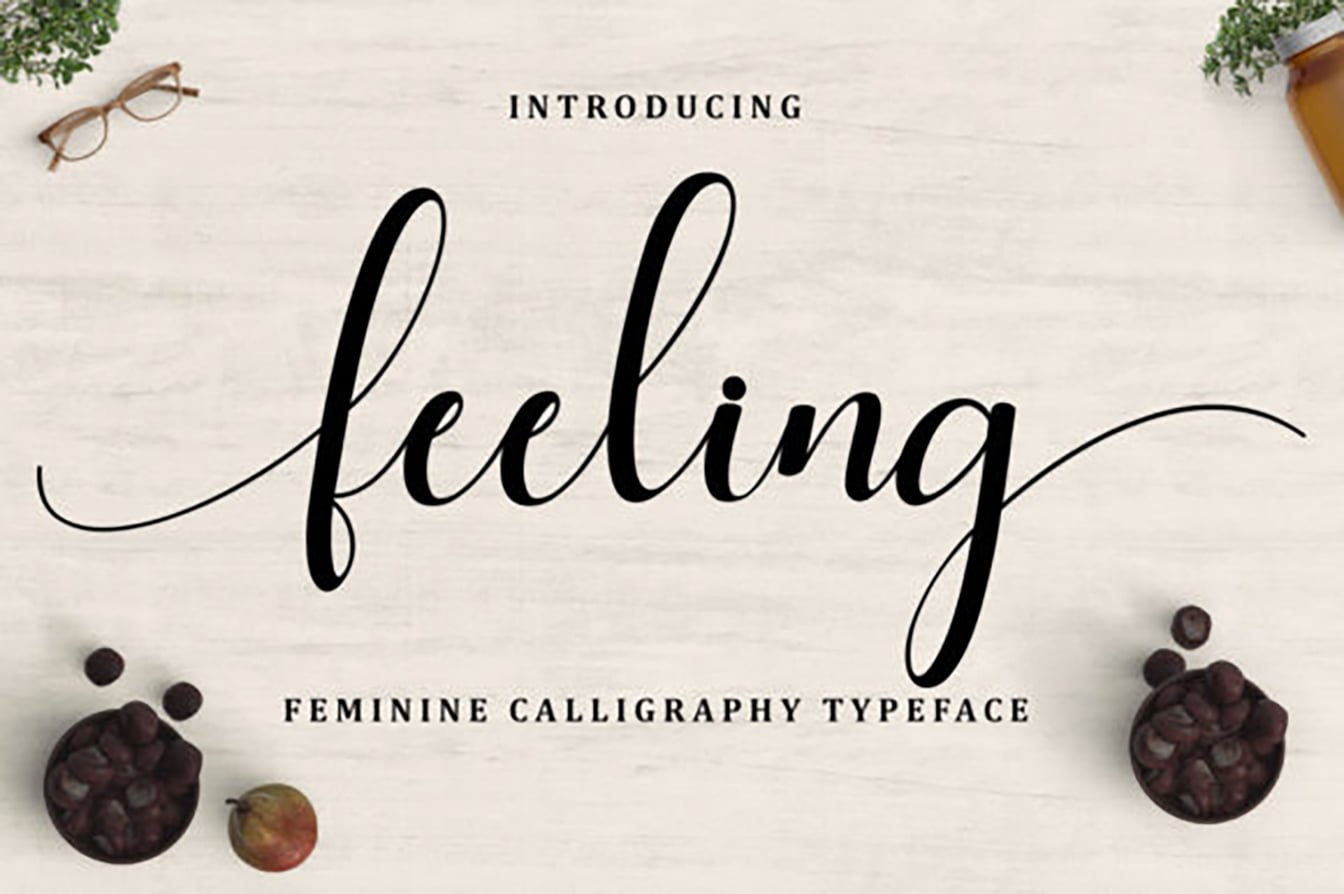 Feeling is a script font that is stylish and feminine. It is perfect for different projects like wedding invitations, branding, and social media posts. The font has a graceful and fluid handwriting style that is easy to read and visually appealing.
Moreover, Feeling has a unique and handwritten quality, making it suitable for projects that aim to create a warm and emotional atmosphere. It is also a versatile font that can be used for both formal and informal appearances.
16. Betterwork – Handwritten Brush Font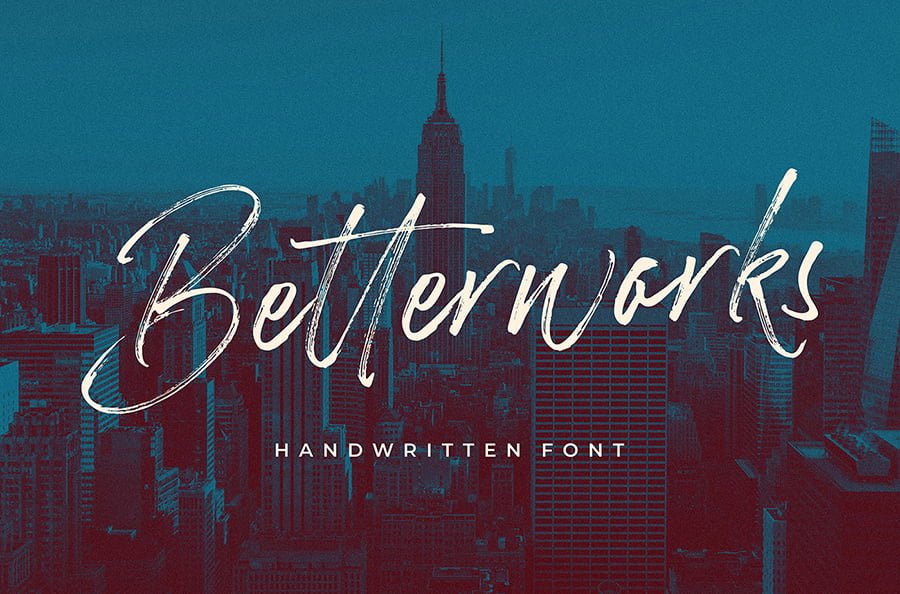 Betterworks is a font that has a contemporary and attractive hand-brushed design, making it perfect for branding, advertising design, T-shirts, Websites, magazines, packaging, merchandise, and more.
The font features an intricate brush that creates a natural impression. Additionally, Betterworks includes alternate versions (uppercase and lowercase) and swashes that can be accessed through separate fonts.