It's all in the business name they say. A name is the permanent identity of any business. It is the trust of authenticity that people put in a firm over the years of its existence. Hence the decision regarding the name must be one of the most significant decisions that a start-up has to take.
There are only twenty-six alphabets in the universe of the English language. The fact that these letters can form about a zillion words when put together and only one of them is the perfect name for your business, can be pretty overwhelming!
Here are some questions that you need to answer before diving into choosing the name for your business
How does the name relate to your business?

What does it mean to you?

How will the audience relate to it?

Where do you see yourself in the next ten years?

Do you think the name will still be relevant in the next 10 years?

If required, can it be translated into other languages?

Is it offensive to anyone?

Is the name catchy?

How have your competitors named their companies?

What message do you want to convey?
After you've successfully addressed these queries, you should start looking into words and synonyms related to your business. This will give you a head start on the brainstorming process. You can also write down ideas and stories about your brand. This will help you come up with a unique name.
Once you're done with creating ideas of your own, you can always take the help of an online name-generating website. Yes, You read that right! Very much like logo generators, we also have websites that help you come up with relevant yet unique names for your company. Here's a list of the best websites available for that purpose –
Business Name Generator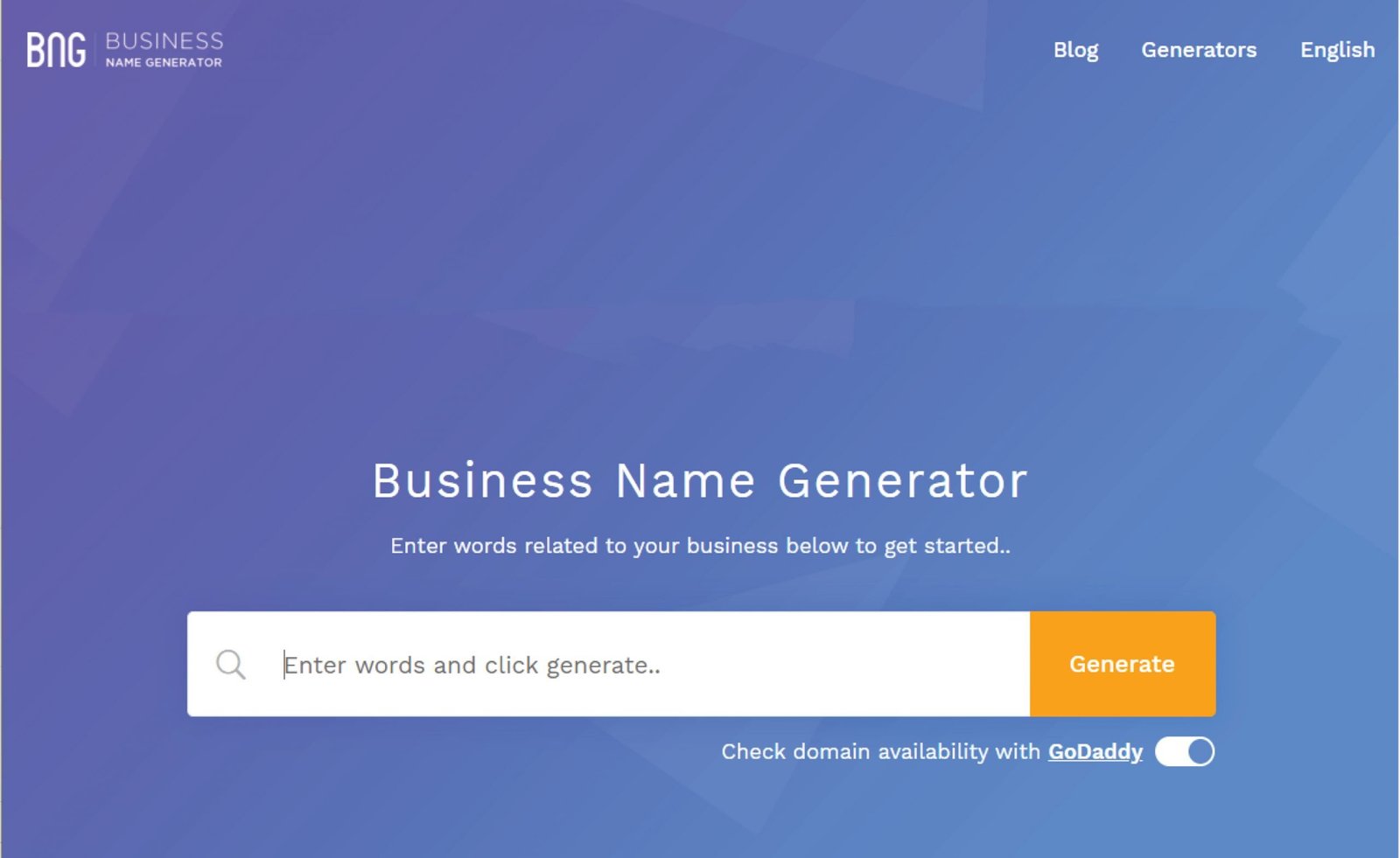 Business Name Generator is a website that gives you a list of suitable business names once you put keywords into the generator. The tools on this website also help you find out which domain names are available for your company.
Namesmith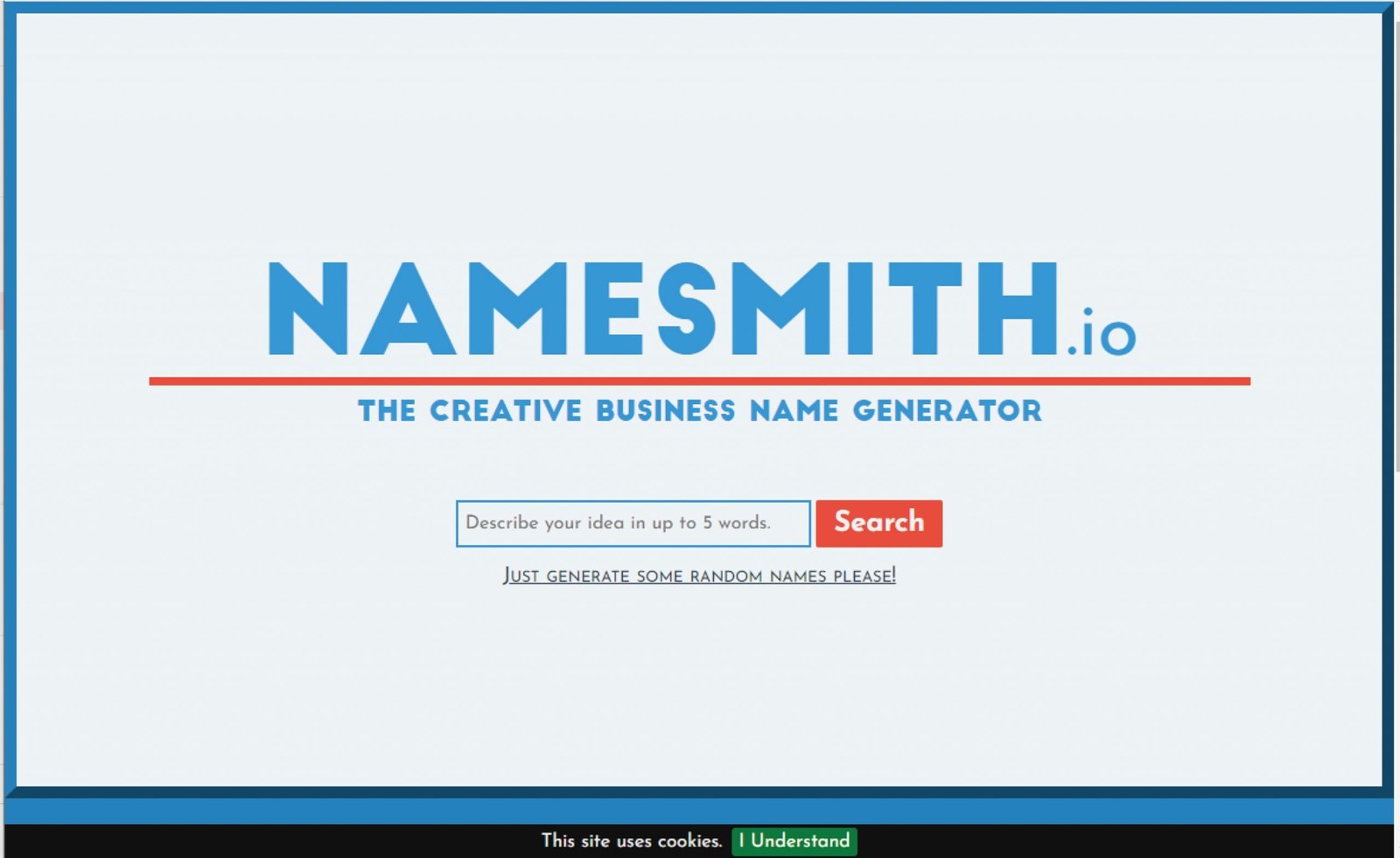 On Namesmith you can feed up to five keywords related to your business. The website automatically runs its algorithms to come up with appropriate names. The website also helps you find cool alternatives to a name by adding prefixes, suffixes, and purposeful misspellings.
Shopify Business Name Generator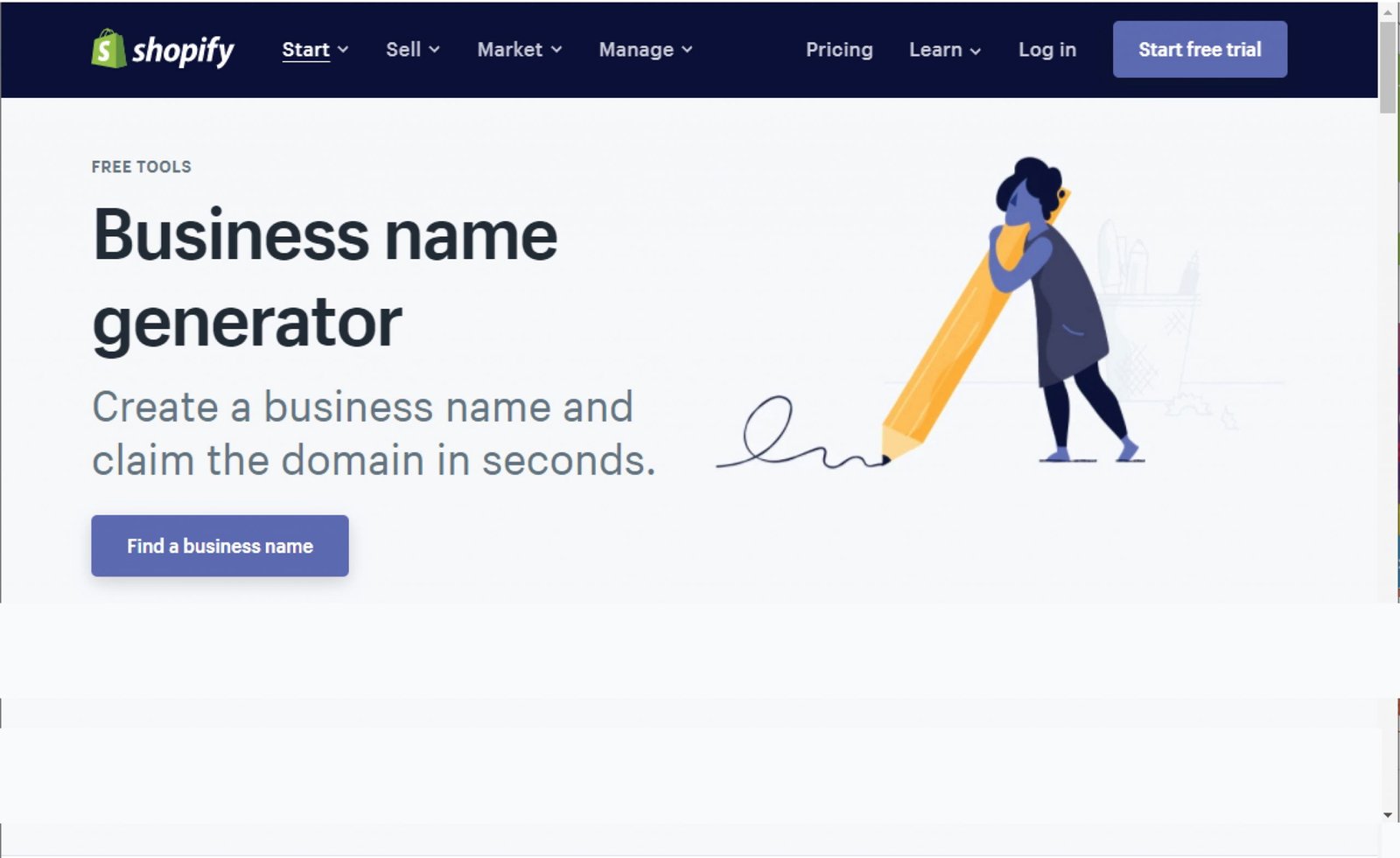 Shopify is a business name generator that not only helps you find names but also helps you select the most suitable domain name for your website. It scans all the available domain names and enables you to choose the best one.
Wordlab Business Name Generator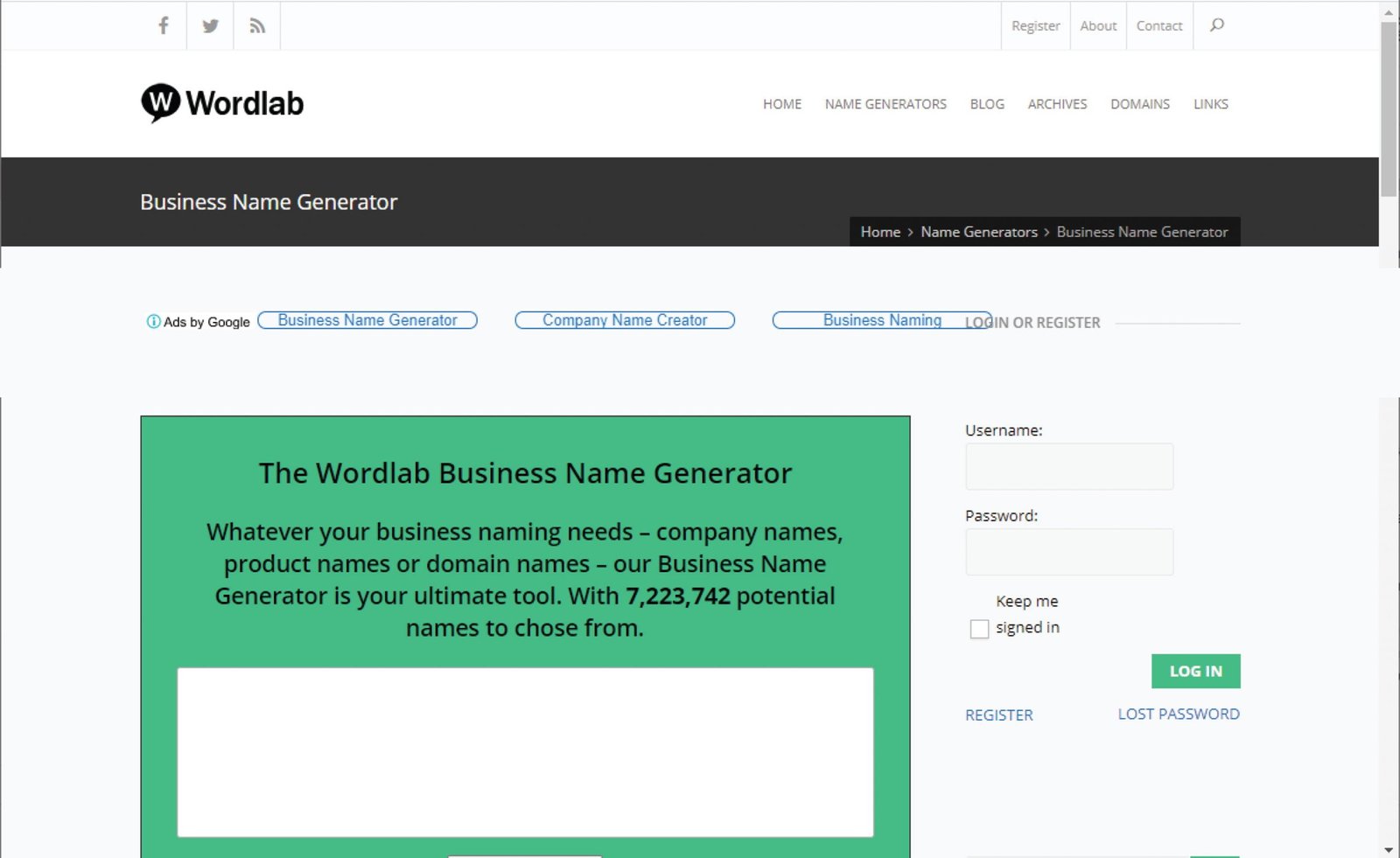 Wordlab gives you a list of all the potential names for your business, thus helping you in the brainstorming process. It is a community-based website where you can enquire about your queries and doubts by only posting.
I know that it might be overwhelming to come up with a name, but unfortunately, it is not the end of the entire naming process. There are many other considerations to be named once you come up with a suitable name for your business. You need to think of legal complications like trademarking the name and preparing the documentation.
Another important aspect of the identity process is creating a logo, which is another tedious process. To get further help with your startup, refer to the following articles –