Certain logos are so exceedingly timeless that one can never be indifferent to them. These logos are iconic enough to make a lasting impression on generations and masses of people. Elaborate ultra-modern graphics are not always required to create unique logos, and emblem logos are just testimony.
What is an emblem logo?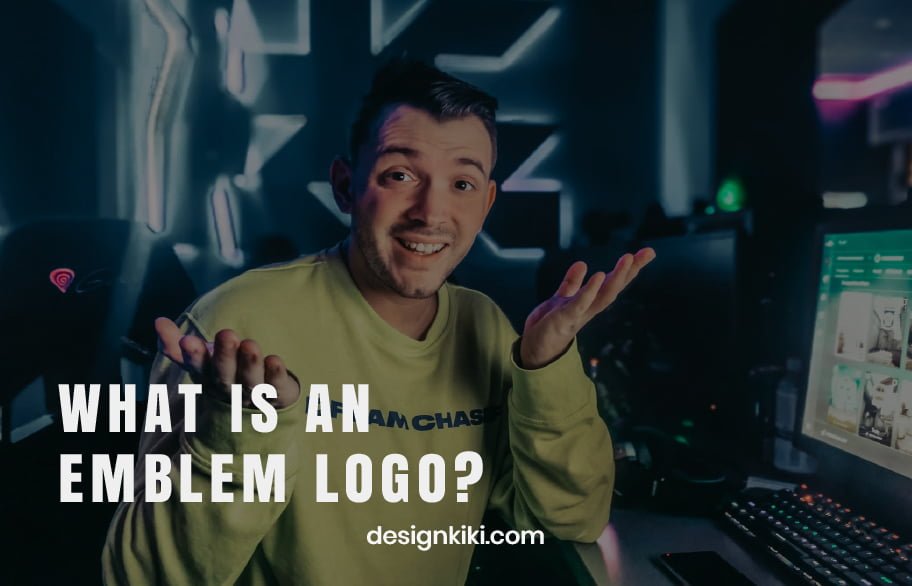 There are countless businesses, and each one wishes to put across a different message with their logo. Some companies desire to render a sense of legacy, tradition, and endurance through their logo and opt for modest and simplistic graphics using traditional shapes.
Emblem logos are classic logos enclosed within a circle, shield, crest, or a more straightforward shape. This shape contains the textual part, such as the name, tagline of the company, and the associated symbol. In essence, an emblem-style logo is a singular compact design that contains the symbolic imagery and the name of the organization.
The most common emblem logos we see are: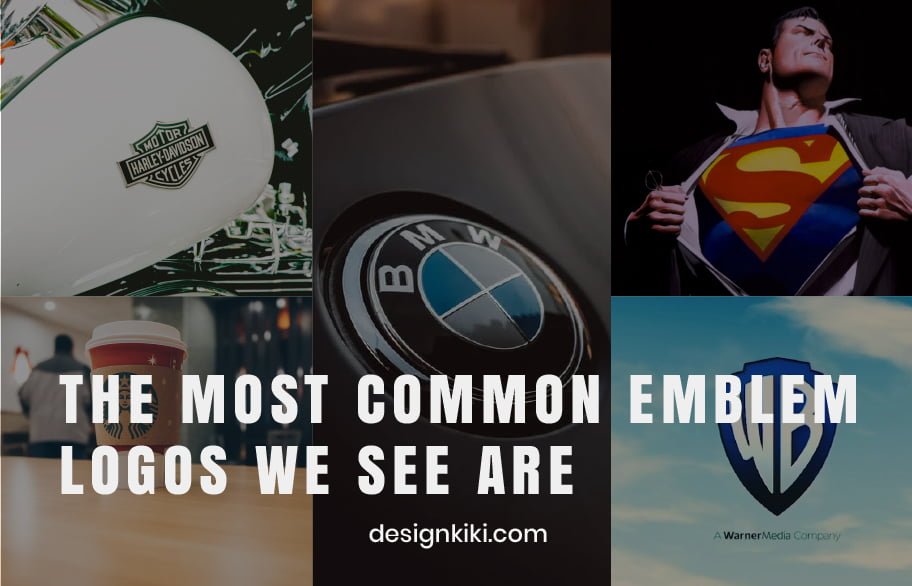 Harley Davidson

Starbucks

BMW

Superman symbol

Warner Brothers emblem
Does your business need an emblem logo?
Emblem-style logos are most definitely a great choice if your brand has been around for a long time as they are generally associated with history, tradition, and nostalgia. It gives a notion of confidence as well as prestige. However, there is no such rule that only long-running businesses should have emblem logos.
Your brand has had a hold on the industry for a long time. (Warner Brothers, which has been in the media and entertainment business since 1923, NASA in the aerospace and tech industry)

You are into the education or automobile industry. Most schools and universities opt for emblem logos as symbols of nobility and respect, such as Harvard and the mythical Hogwarts. BMW, Ford, Honda, Harley Davidson, and Mercedes all have an emblem-style logo.

You wish to create a community of like-minded people around your brand like a sports team or a country club of some sort (NFL, NBA, Manchester United football club, New York Knicks, Los Angeles Lakers, etc.)

You desire to show a sense of power and authority. Public organizations such as the police and government emblems are the perfect example.

Your brand requires a minimalistic and simple logo. Often, product branding needs an uncomplicated yet impressionable logo such as fashion, electronics, fast food, etc. Brands like Target, Apple, GAP, and Burger King have emblem-style logos. Starbucks and Mercedes are ideal examples of how more straightforward logos are more functional and chicer sometimes.

You are a new business but wish to stand out from the competition. Since emblem-style logos deliver a sense of class, it is a great branding tactic for a new business to have one as it makes the consumer feel like you know what you're doing.
Don't pick an emblem logo if
Your business involves a futuristic, space-age, or hi-tech vibe. Emblem-style logos are the oldest type of logos, so modern products and services might not resonate well with emblem logos.
Essentials of an Ideal Emblem Logo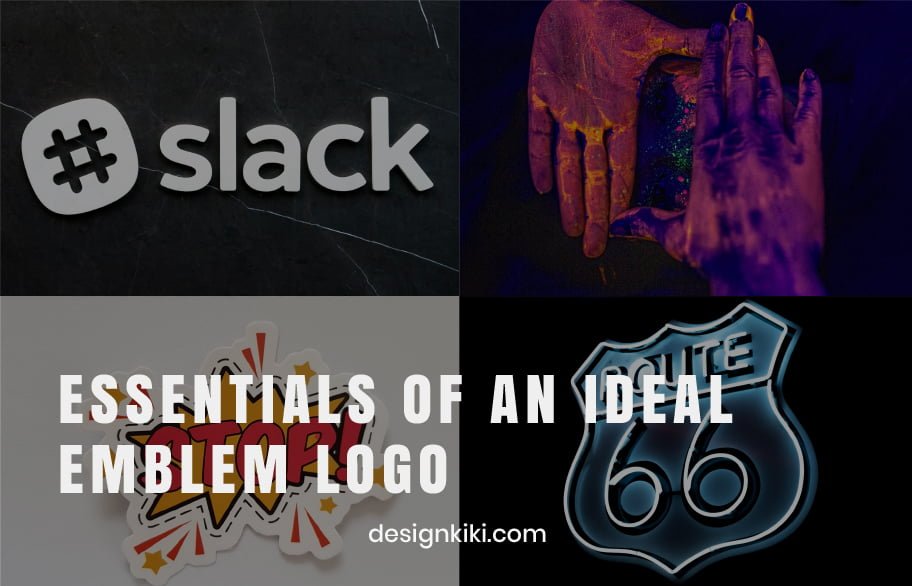 1. Clear font
An emblem logo usually contains the business's name written in a very bold, simple, and clear font. Cursive and swirly fonts are rarely used.
2. Simple imagery
Emblems often contain the initials of the business. It also includes symbols that represent the values or traditions of the company. However, the graphics used in an emblem logo are uncomplicated and basic.
3. Color Scheme
The color palettes used in emblems are rarely upbeat, bright, or dramatic. Commonly used colors are the most basic colors, such as shades of blue, red, yellow, green, brown, etc.
4. Compact shape
An emblem logo can never be divisible. The rule is emblem logos are always contained inside one shape. All the elements of the logo are enclosed within that space. The most commonly used forms are circles, stamps, shields, crests, etc.