Hello readers! I hope you are doing well. The past three months have been trying for all of us, and we still can't put a pin on the day things will get back on track. Although normalcy seems to be a farfetched idea, getting there may not be as difficult as you might think.
At DesignKiki, we've been trying to help small businesses, startups, and freelancers in any way we can. We have dedicated numerous blogs to the cause to show that we care. This is another of them.
As you must have known, traditional ways of growing your business have become rather ineffective, and online is the way to go! With a few clicks, you can tell millions of people about you, your story, and your business. With good grace, several incredible social media channels for those with small businesses can grow your business and drive visitors to your website. These social media sites solidify your existing fans and customers, while also exposing your business to tons of potential customers as cheaply and efficiently as possible. Instagram and Facebook are the most commonly used handles in the world. What more?
There are a few other roads that you can go down. Today we will talk about one of them- Quora. You didn't see that coming, did you? You might ask, how can a question-answer service help you grow your business? Don't worry, and we'll get there. But let us first start by understanding its basics.
What is Quora?
Quora is an information-focused site where people ask and answer questions. This easy-to-pilot question-and-answer service built on a social media backbone has climbed up the ladder of popularity since it was first launched in 2009. Founded by a Facebook Chief Technical Officer, the site has already attracted high-level executives, journalists, industry insiders, and entrepreneurs. They are all eager to ask and answer a vast array of questions for free. The site is loaded with crowd-sourced queries, with wide-ranging listings and incentives to stay in touch with a web of people.
Quora is where the world meets you.
If you're looking to develop your thought leadership presence, confirm your authority in your niche, or spread brand awareness, Quora is the way to go.
On Quora, you can:
Publish your content like you would on LinkedIn.

Target your questions to specific Quora users to collaborate with industry influencers.

Search for specific topics and keywords related to your business.

Spend money to get your questions in front of more people.
What you should and shouldn't do on Quora-
When customers quickly get fed up with outdated marketing campaigns, advertising teams need to think outside of the box.
Promotion isn't just about drawing clients and visitors to your website any longer. You need to find your customers, wherever they are, and deliver the kind of value that makes them want to come back again and again. Quora is an excellent tool for this type of marketing since you're adding value when you give thorough answers to questions about yourself and your brand and things around it.
It's important to realize that Quora's goal is to answer questions implicitly and meaningfully rather than just advertising to as many users as possible. This means you'll need to spend a credible bit of time getting to understand the character of this platform's community.
CREATE A BIO THAT SPEAKS
A high profile is always essential, regardless of the social media platform you are using. You cannot create a profile for a brand on Quora, but you should have profiles for individuals. Quora shows the first 50 characters in your bio as a tagline above each answer you give. How can you use this to your advantage? A good idea would be to include your company name here, so readers can see where you come from. Your full bio can also include clickable links. You can use this to help drive traffic back to your most useful website-based resources, which could be your online store, blog, etc. Fill in your bio as if it were your portfolio.
Now, start filling out the rest of your Quora profile. Do not forget to mention-
"About Me" section: Include detailed information that shows your thoughts. Add links to your website if it offers a better context.

Your interests: Make sure they relate to your business or your area of expertise.

Your employment and education credentials

Your location or the cities that you visit regularly

An eye-catching profile picture. A clear head and shoulders shot is always the best choice for professionals.
An up-to-date bio will make you a legitimate source of information, and people will find it easier to find and follow you on Quora.
DISCOVERY THE RIGHT QUESTIONS TO ANSWER
Learning how to use Quora for marketing also involves knowing which questions to answer. Millions of queries are floating around on the platform, and more and more are added every day. However, you need not attend to all of them as some might not add value to your brand. Moreover, you want to show people that you're an expert only in a specific space.
"The secret of building your reputation on Quora is to answer questions in which you have a deep level of knowledge. Your own company is a thing you have the expertise, and that's where you could start."- Tristan Louis, CEO of Keepskor and writer at TNL.net
One of the easiest ways to find appropriate questions is to search for a relevant keyword in the query box and filter your results to queries from the last month. You'll want to focus on topics that are apt right now to get visibility. 
Remember to-
Choose only those topics that fit your brand: Look for key terms that you've written about recently or a problem that your product/service solves. Answers with meaningful stats and case studies are excellent for proof.

Find threads with many upvotes: When you're browsing through Quora, you'll see an Upvotes

section under each question. Threads with a lot of upvotes often have the most views. If you give an insightful answer, it may get thousands of views.

Answer new questions too: Don't focus solely on the most popular queries. You'll have a higher chance of filling your profile with evidence of your knowledge if you answer new questions before anybody else.
CONNECT WITH THE COMMUNITY
Quora is a social media platform. That means you need to be "social" while you are at it. When learning how to use Quora for marketing, don't forget about the importance of charming potential leads and customers.
Like any other social media, Quora allows its users to communicate directly with other people. For brands, this is an excellent way to augment your relationships with customers. On Quora, you might even find that people are asking questions about your specific product or company. Who better to answer those queries than a leading employee of your business?
Quora is an excellent way to address any concerns or queries your customers have. Find people talking about your company and respond to them in a meaningful way. The more value you give, the more likely it is to turn disappointed clients into your backers.
MONITOR AND TRACK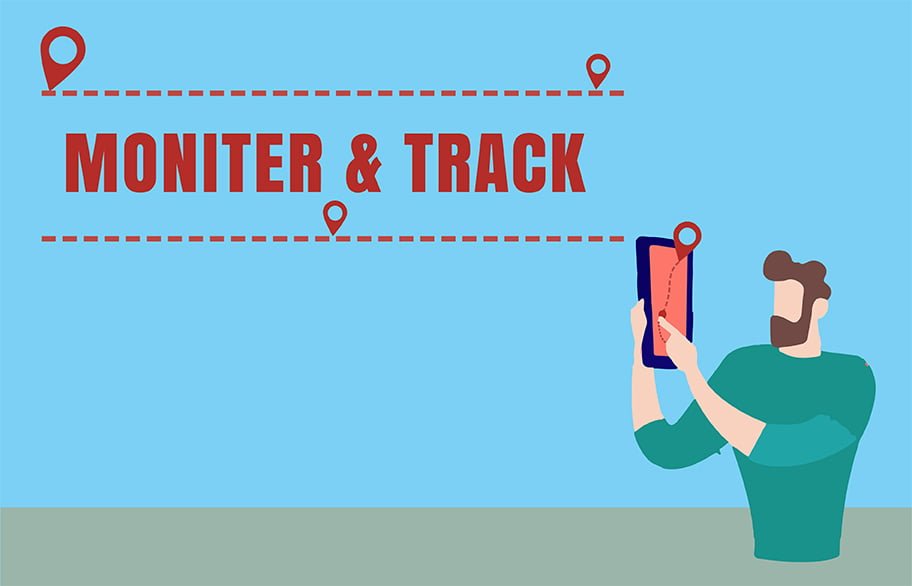 Being active on Quora is the best way to build your credibility. The more answers you give, the more your presence and reputation will be felt. However, it is crucial to monitor the effects that your efforts have.
On your Quora page, you can track all of the analytics for the questions you've answered. You'll track everything from how many people viewed your response to how many upvotes you've got.
With this information, you'll see which questions are generating the most value for your brand. That will make it easier to determine where you want to continue sharing your knowledge in the future.
You are now ready to explore your possibilities on Quora.
With Quora, you can draw focus on your position as an industry thought leader, drive traffic to your website and build valuable relationships with the community and potential customers.
While there are many tricks and tips to grow your presence on Quora, you need to remember that you need to deliver value. Present yourself as a helpful and knowledgeable resource, and your customers will come back to you in search of answers