Hello, and welcome! We are dedicated to fact-finding, researching, and reviewing to be able to give you the best suggestions and recommendations regarding the design and design of products. Today, we have for you, a critical analysis of two contrasting yet corresponding and comparable graphic design tools that have revolutionized the process of logo-making remarkably. Following is a fair and relative study of Adobe tools and the new-age online logo makers, and what makes them stand on opposite ends of the same road.
Many aspects regulate the success and failure of a business venture. It could be the product or the service, its class and quality, customer service and relations, and so on. But there's one thing that holds as much weight as any of the other factors do. The brand's distinctive visual identity makes it recognizable. In plain words, the logo. You have it on your business cards, on billboards and pamphlets, and it is right there on your website, but most importantly, it is the face of your product. The right logo becomes as iconic as the brand it represents and the wrong one, well. The wrong one could put your brand in an identity crisis. So, it is only advisable to make wise decisions when it comes to your logo.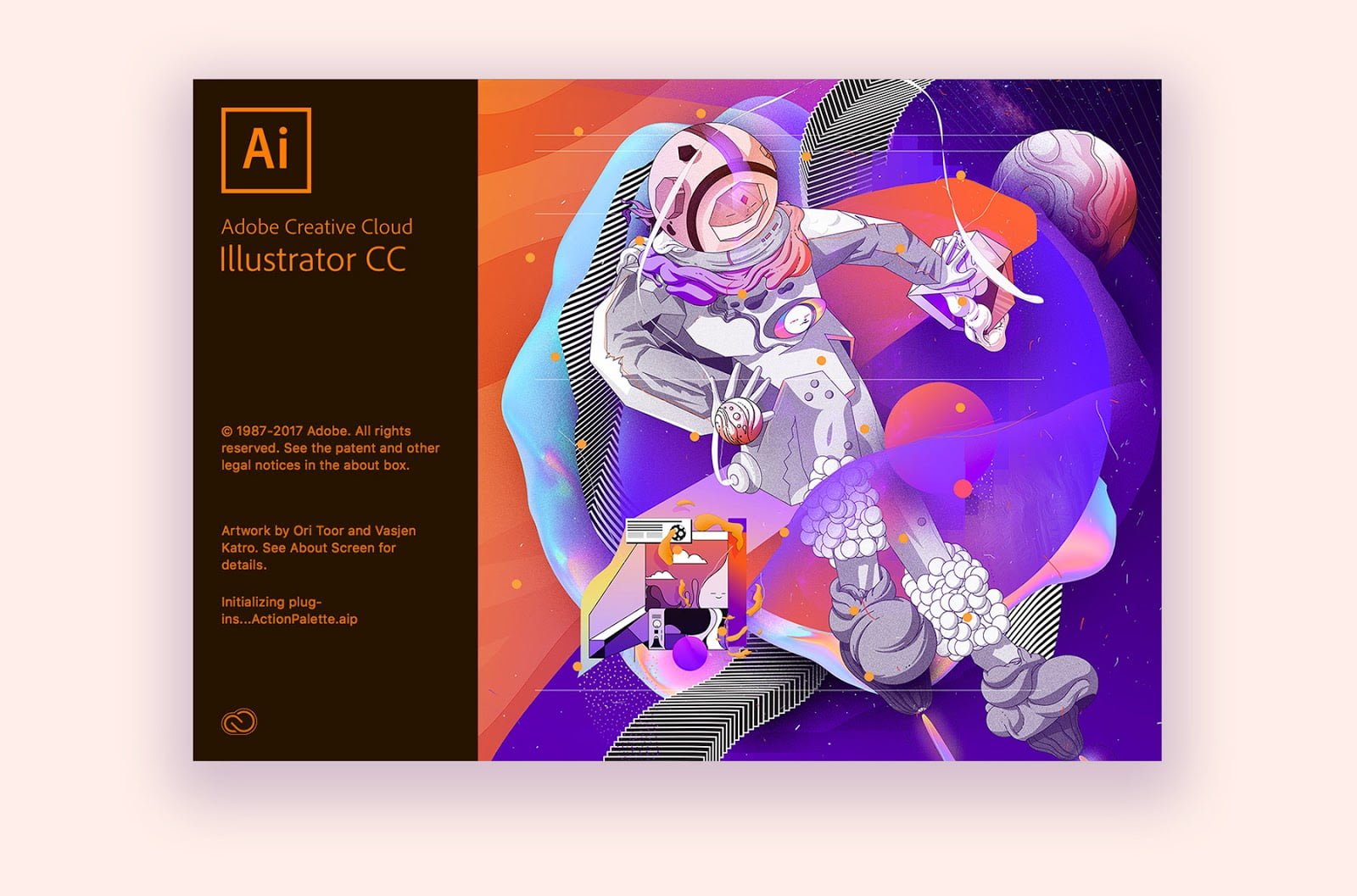 That said, with the correct program, you can create beautiful logos that rightly represent and justify your products and, overall, your brand. However, it is imperative to understand that for designing logos, vector graphics editors are ideal because they allow a logo to be scaled to any size without a loss of quality. Adobe powers the most potent vector graphics tools available. Yet, online logo makers give it a severe blow because of their unique incorporation of advanced and easy-to-use tools.
To make it easier to understand, let us discuss them one at a time, with their functions and features, and the pros and cons. And later you could decide what works best for you and your needs.
LOGO MAKERS
Logo makers are hitting the web because of their do-it-yourself phenomenon. If yours is a small business or a startup looking to cut down expenses, an online logo maker is just the thing you want to have. These are easy-to-use logo-generating tools that facilitate logo-making in only a few clicks. They have all the necessary features that advanced and improved graphics software provides. It hands you a straightforward process, you just follow a few easy steps, and there you go!
Here are the best online logo-making tools worth trying
IS A LOGO MAKER THAT SIMPLE?
YES! All you have to do is select a template, a font, and a color scheme, any other elements that you wish to add to your logo, and your logo will be ready in no time. Logo makers have hundreds and thousands of cross-disciplinary templates that are custom-made to suit particular needs that you might have and to make your logo appear just the way you like it. What's better is that you get to choose every little detail that goes into making your logo. But that's not all. You pay for it only if you like it, no commitments! Once your logo is ready, you can download it, print it, and use it.
ADVANTAGES OF A LOGO MAKER
EASY TO USE – Logo makers are the most user-friendly logo-making tools. Once you make up your mind about a template, you can do pretty much anything you want. You have the full freedom to play with colors and shapes, fonts and icons, style and category, to make your logo as trendy and attractive as you wish. With a logo maker, the grass is always green on your side.
SAVES TIME – When you are starting a new business, time is of the essence, or as they rightly say, time is money. With online logo generators, you don't have to spend hours and days just getting your logo right. Let's say you are a fresh new business and have an urgent need for your logo. To hire a designer, you would first have to find a decent one after which he will probably take a week or so to get you a logo, this will be followed by thousands of revisions and edits, taking more and more time and just like that a few days will turn into weeks and weeks will turn into months. What is the solution you ask? ONLINE LOGO MAKER. Your logo will be up and running in just 15 minutes. You won't have to go through numerous emails and phone calls to your graphics designer to get a simple job done.
YOU ARE THE CAPTAIN – As you are the one designing the logo, you have full control over the entire design process. Control over the logo design is critical as it allows you to increase efficiency and time. Most sites will have a step-by-step process that will guide you along the way. Understanding how the tools work is usually elementary, and you don't need any unique skill sets. Everything is saved on your user account, and if you need to make alterations to your logo, you can do so from your user account (most logo makers offer unlimited modifications).
EASY ON YOUR POCKET – When you hire a professional designer, your pocket has to bear their high fee, which most startups cannot afford because they are running on a tight budget. Logo makers have affordable pricing packages. The starting price packages are undoubtedly an exciting offer for startups as they can get a logo at the bare minimum price. You can choose a package depending on your budget. You are no longer dependent on an individual designer's high price for creating your logo. Most online logo makers work on a pay-as-you-go basis that allows you to pay only for a design that you like, so there are no financial commitments.
REDUCE YOUR OVERHEAD – Another benefit of logo-making software is that your startup and small business can decrease their overheads. You do not have to hire many people just to create logo designs and pay them a salary. It gives small companies access to a wide range of design services and features to create a logo, eliminating the need to hire many people. This reduces your expenses, and the cost of running a business is manageable. With logo makers, you can access a different set of design skills without keeping the designer on your payroll.
NO PRIOR EXPERTISE REQUIRED – don't have experience in graphics designing? Do not worry; use an online logo generator. You don't even require the skills for it.
DISADVANTAGES OF A LOGO MAKER
The biggest issue that arises if you design your logo is having no access to copyrights and trademarks. If you don't have the legal expertise to protect your identification, you'll have to go through a tedious process of obtaining copyrights for your corporate identity.
ADOBE TOOLS
Adobe products are widely accepted as the gold standard for graphics design and rightly so. If you are hunting down the most robust and advanced design software, look no further than Adobe. Filled with many cutting-edge features, it not only allows you to create unique and beautiful logos but also icons, drawings, illustrations, and more. Instead of using bitmap images, this program used algorithms to draw shapes. You can create not only multiple artboards but also select multiple of them at the same time. Because of this exclusive design, Adobe Illustrator is used to making everything from business logos to detailed illustrations to animated concepts. It can print layouts, create stunning website graphics, and give users complete control over their typography.
ADVANTAGES OF ADOBE TOOLS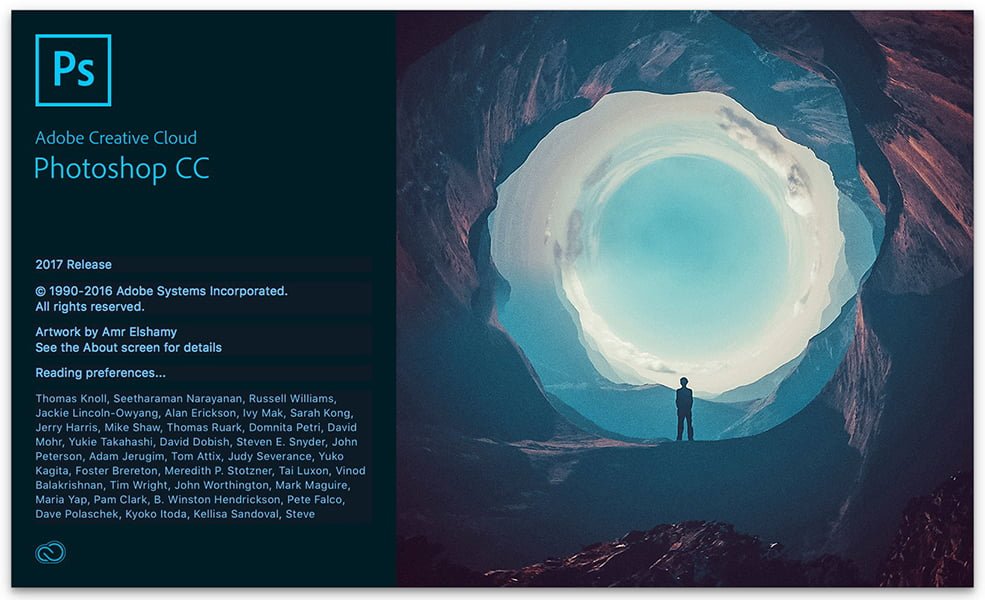 MULTIPLE ART BOARDS – Illustrator and Photoshop let you use various artboards simultaneously. That allows you to work on multiple images similarly all at once, which makes you much more productive than the other programs that force you to work on one photograph at a time. You can jump back and forth and save a lot of time because of this feature.
HIGHLY SCALABLE – You will never have resolution issues when working with Adobe Illustrator or Photoshop. Because the graphics are not stored in pixels, you're always given sharp, crusty lines that are print-ready in any length, breadth, or height. You won't lose resolution when you're working with graphics through this program, which means you have much more flexibility when designing media for various purposes.
MORE THAN JUST LOGOS – While online logo makers allow you to create just logos generally, Adobe tools facilitate much more. Other than logos, you can create several illustrations and drawings, and manipulate and edit pictures, animated content, and website graphics as well.
BEYOND BOUNDARIES – When you are working with an online logo maker, you have to stick to templates that put barriers on your original ideas. Your creativity is set to its best with Adobe tools like Illustrator and Photoshop. You have full control over forms and shapes, colors and gradients, text, and typography.
IT WORKS ON ALMOST ALL COMPUTER SYSTEMS – Adobe software works on Windows as well as iOS operating systems. It is also functional on some older computer systems. This means that it will be accessible to most people.
DISADVANTAGES OF ADOBE TOOLS
REQUIRES INTENSE TRAINING – For those familiar with vector-based graphics, Adobe will feel like a bowl of rice, ready to meet your needs. For everyone else, there must be a time window granted to train on the various features the platform offers. There are several video tutorials available from Adobe that can help you begin the learning process. For beginners, however, it may take more than six months to get comfortable with this program.
DEMANDS PATIENCE – Adobe can be very tiresome for anyone and everyone who has a short patience span. It could get hard on your eyes and even nerve-wracking if you are working on essential details.
PRICING LIMITATIONS – Adobe Illustrator and PHOTOSHOP are only available via subscription; Illustrator as a standalone app costs $19.99 per month with an annual commitment or $29.99 on a month-to-month basis. The full suite, including InDesign, Photoshop, Premiere Pro, and the rest, costs $49.99 per month. Whereas on an online logo maker, you can get a logo for less than what you pay just for the software. Beginners may thus find it too expensive for their taste.